Partnerships Now Available
Inn-Phone is actively recruiting dealers to resell our complete line of hotel room phones. If you frequently work with hotels and motels and install or support hotel telephone communication systems, then we'd like to work with you!
Quality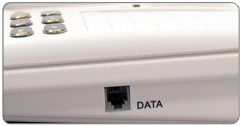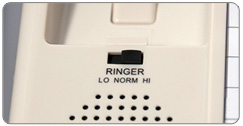 Inn-Phone boasts the most durable and feature packed telephones available today.

Our telephones include the following models


Inn-Phone Telephones
High quality telephones for the hotel, motel and customer service industries
Inn-Phone has been the phone of choice for over 10 years for many Inns, Hotels, Motels, and Guest Service establishments. Backed with the experience of Med-Pat, the parent company that supplies telephones to Hospitals and Medical Centers, Inn-Phone has been the phone of choice for over 10 years to thousands of hotel properties around the country.
Inn-Phone is the best guest room telephone you can buy.
All Inn-Phone telephones are backed by our 100% Satisfaction Guaranteed Warranty
Call us today, toll-free at: (877) 467-7864
Catalog Resources
We offer two versions of our Product Catalog. Please choose the version which best suits your needs.
Electronic Publication

Suited for quick navigation and display on multiple devices.
Page Version
Page version is our full catalog in an 8 1/2 X 11" format of each page
Looking for an amplified consumer telephone for the hearing impaired?
Click here
to buy our consumer products, many featuring the same great phones used in Medical and Guest Room services.
To All of Our loyal Customers, Dealers and Vendors:
First of all, on behalf of the owners and staff at Inn-Phone, Thank You for the messages we've received since our corporate offices and warehousing in Shrewsbury, New Jersey were down last week from the effects of Hurricane Sandy. We're very happy to report that we came through without injury or damage to our staff and minimal damage to our offices, warehouse or inventory.

Thanks to the extraordinary efforts of the power companies in the region, our power was restored Sunday Nov. 4th and we are back online.
We apologize for any inconvenience you may have had trying to communicate with us since October 29. If possible, we'd appreciate it if you would resend any email or faxes that you may have tried to send to us during that period. We'll respond as quickly as possible.
Thanks again for your patience and support during these extraordinary events
UPDATE - we continue to experience power outages, please bear with us